Stormwater Detention and Sand Filter System for Hazel SouthPark
Hazel SouthPark is a Luxury Mixed-Use development in the SouthPark area of Charlotte by ZOM Living. The site designer, Timmons Group of Charlotte, NC, and Timmons' engineer, Mr. Robbie White, PE, required a combination stormwater detention and sand filter system to control and remove pollutants from post-construction runoff for this very dense urban development. To accomplish this task, the Timmons Group called on Michael Barnes, PE with Oldcastle Infrastructure, Stormwater division, to assist with the design.
Water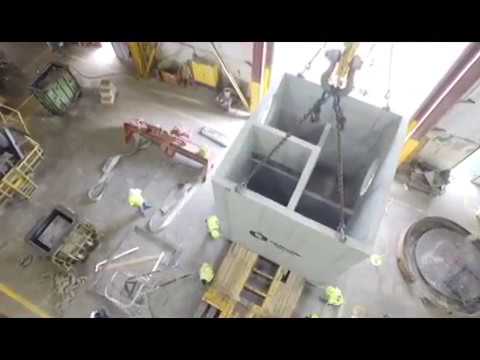 Stormwater Quality Vault for Provo City, Utah
Provo City, Utah, approached Oldcastle Infrastructure (formerly Oldcastle Precast) to see if a large stormwater quality vault could be precast in a monolithic pour. This vault was then later installed in the Kiwanis Park Storm Water Facility. The stormwater project ran concurrently to an elementary school project already in motion. The owner wanted the safety of precast concrete, and Oldcastle Infrastructure was able to quickly and efficiently complete the installation during the short construction season. The 13' x 12' x 13' foot baffle vault weighed 83,000 lbs. Special consideration was needed to move this vault around the plant to ship this vault to the site. Reynolds Excavation (A CRH Company) was the contractor for this project.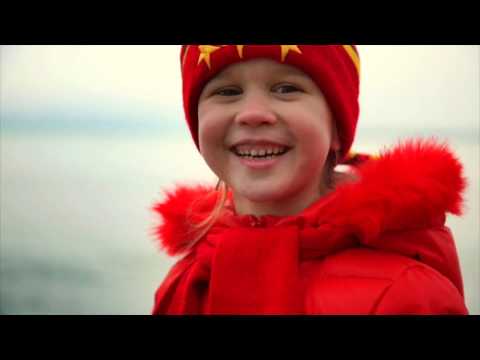 The Seattle Seawall, Towards a Sustainable Future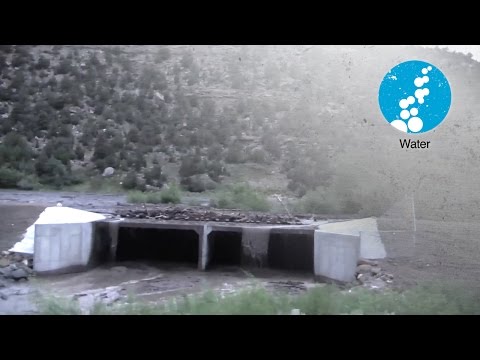 Huntington Canyon
Huntington Canyon turned to Oldcastle Precast to help with their mitigation project to help manufacture and dam structure with a trash rack to avoid environmental damage causes by flooding and mudslides.
---
Communications
Unlock Faster Fiber Installations with FiberKey
Microtrenching is the future of fiber. FiberKey from Oldcastle makes it possible and profitable - empowering crews to connect more homes faster.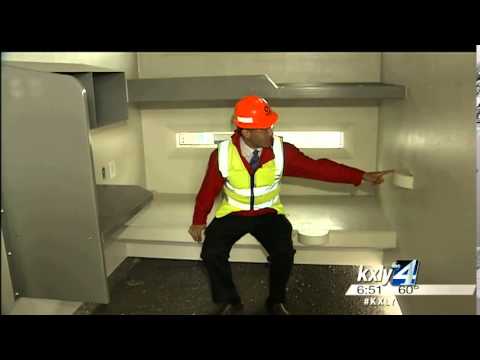 Made in the Northwest-Oldcastle Precast
Derek Deis takes us inside OldCastle Precast in this Made in the Northwest.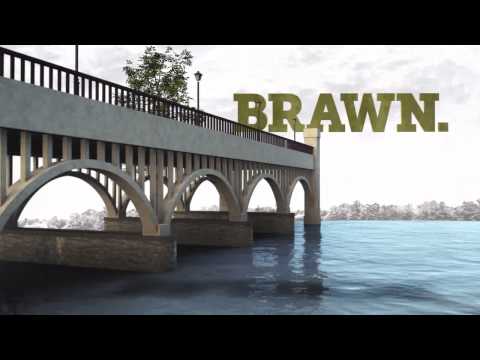 Take a New Look At Precast
A video from the National Precast Concrete Association discussing the attributes of using precast concrete on your next project.
---
Transportation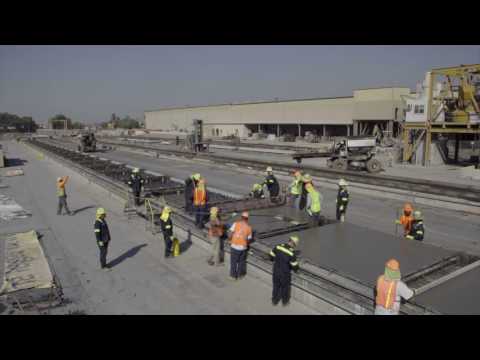 210 Highway Project - Oldcastle Precast Roadway Slabs
The California Department of Transportation (Caltrans) specified precast concrete pavement slabs for one of the largest projects of this type in North America, the Pavement and Slab Replacement Project on the Foothill Freeway (I-210). Flatiron West of Chino Hills, CA, appointed Oldcastle Precast - Fontana, to supply 6,500 precast concrete highway pavement slabs. Each slab measures 12.5-foot -wide by 11.33-foot - long by 12-inch-thick.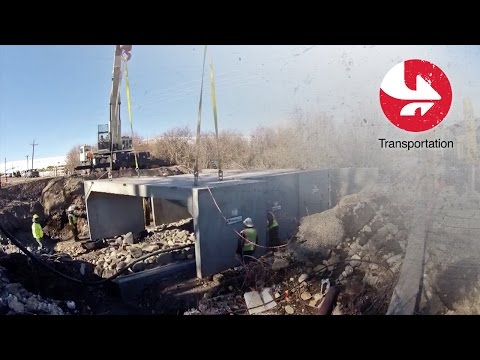 Precast Bridge Replacement & Undercrossings-The 3 (Three) Sided Bridge
3-Sided Bridge Solutions from Oldcastle Precast offer the unique ability through forming, tooling, and engineering to create large span bridges on severe skews. Oldcastle Precast offers a Complete System Solution, bringing together the ridged frame of the structure, as well as the foundation, foundation design, wing walls, and in many cases the headwalls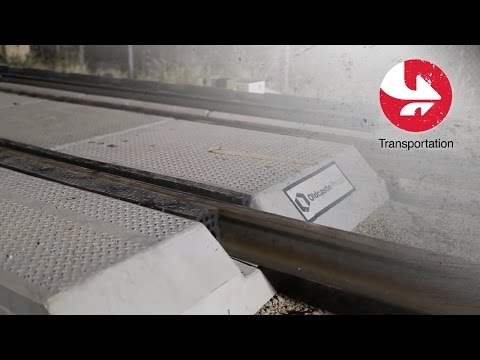 Railroad Track Precast Concrete Solution-Star Track
From Oldcastle Precast, the leading manufacturer of precast concrete in the US, comes the StarTrack pre-engineered railroad track support systems. Whether your project needs a simple at grade crossing for industry, a tanker car spill containment system, or a vehicle maintenance inspection pit, StarTrack meets the track support needs of your project.
---
Energy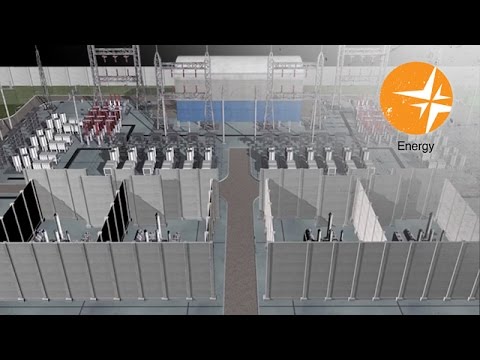 Security Wall Ballistics Test
Oldcastle Precast Security Walls provide substation protection with UL ballistic rated concrete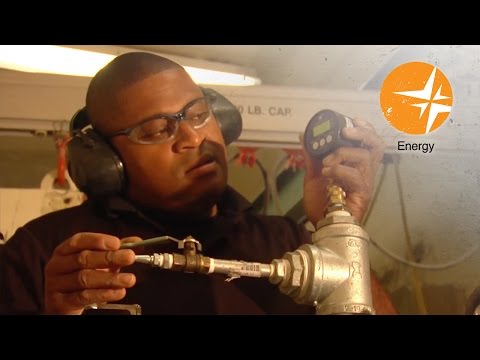 Convault-UL 752 Ballistics Testing
Oldcastle Precast Convault Fuel Storage System Passes UL 752 Ballistics Level 8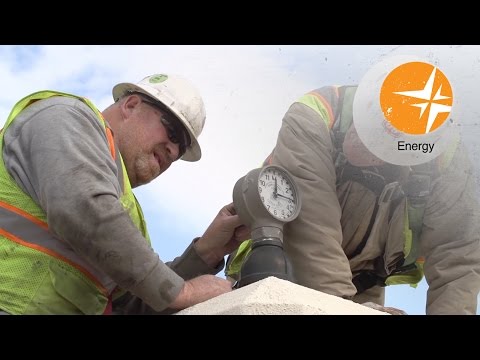 How to: Maintain Your Convault Above Ground Storage Tank
How to Maintain Your Conmvault Above Grade Liquid Storage Vault. Fast and easy install, long life, compact, huge capacity, flexible configuration.
---
Building Structures
Oldcastle Precast Animation
Oldcastle Precast complete concrete building envelope system for the Davenport Grand Hotel in Spokane, Washington.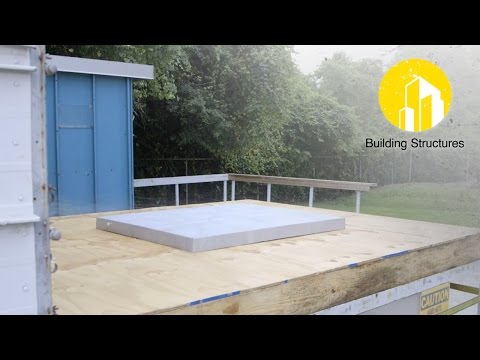 Don't Lose Your Air Conditioner: Choosing The Right Hurricane Pad
Oldcastle StayRite hurricane pads are designed for maximum surface strength to withstand the forces of nature against outdoor equipment. These hurricane pads are tested and comply with all Florida building codes. Constructed of 100% concrete at a four inch depth compliant with grade level codes. The 175MPH rating, pad size and Oldcastle name are molded in for easy identification, inventory control and ease of inspection.
Oldcastle Bathroom Pods-Sodo Builders testimonial on LA Live Marriott
Ed Kirk, Director of Construction for Sodo Builders speaks about the advantages of pre-fabricated bathroom pods and the ultimate impact they had on his hotel construction project. The project consisted of 23 story cast-in-place concrete mixed-use Marriott Hotel made up of 218 Residence Inn units and 175 Courtyard units. Oldcastle Modular supplied bathroom pods for 392 rooms. Watch the video for a glimpse into the construction, manufacturing and ultimate results of using prefabricated technology.
---